Ski Base is just over a year in of new ownership! There have been some big changes under its third wave of ownership. Meet some new faces, new brands and see what we've been up to as the evolution of the store continues.
Here we are in June 2023, a little over 1 year since Jeff and Jane took over the iconic store that adorns downtown 2nd avenue in our quaint mountain town. It feels like big shoes to fill on may levels. The big historic brick building holds so much character and memory, plus a legacy left behind from previous owners. It's been a rollercoaster ride of renovations, filling the store with new product and brands, as well as finding some stellar staff to be a part of the journey. There is no shortage of peaks and valleys in this business, but we like to think we've risen to the occasion. Afterall, we live in the mountains and love big challenges, right?
Here are a few photos of the fresh renovations to the shop. From the outside the store looks the same, but once you walk in the doors you'll be welcomed by a bright, open concept where the rustic heritage of the building shines throughout.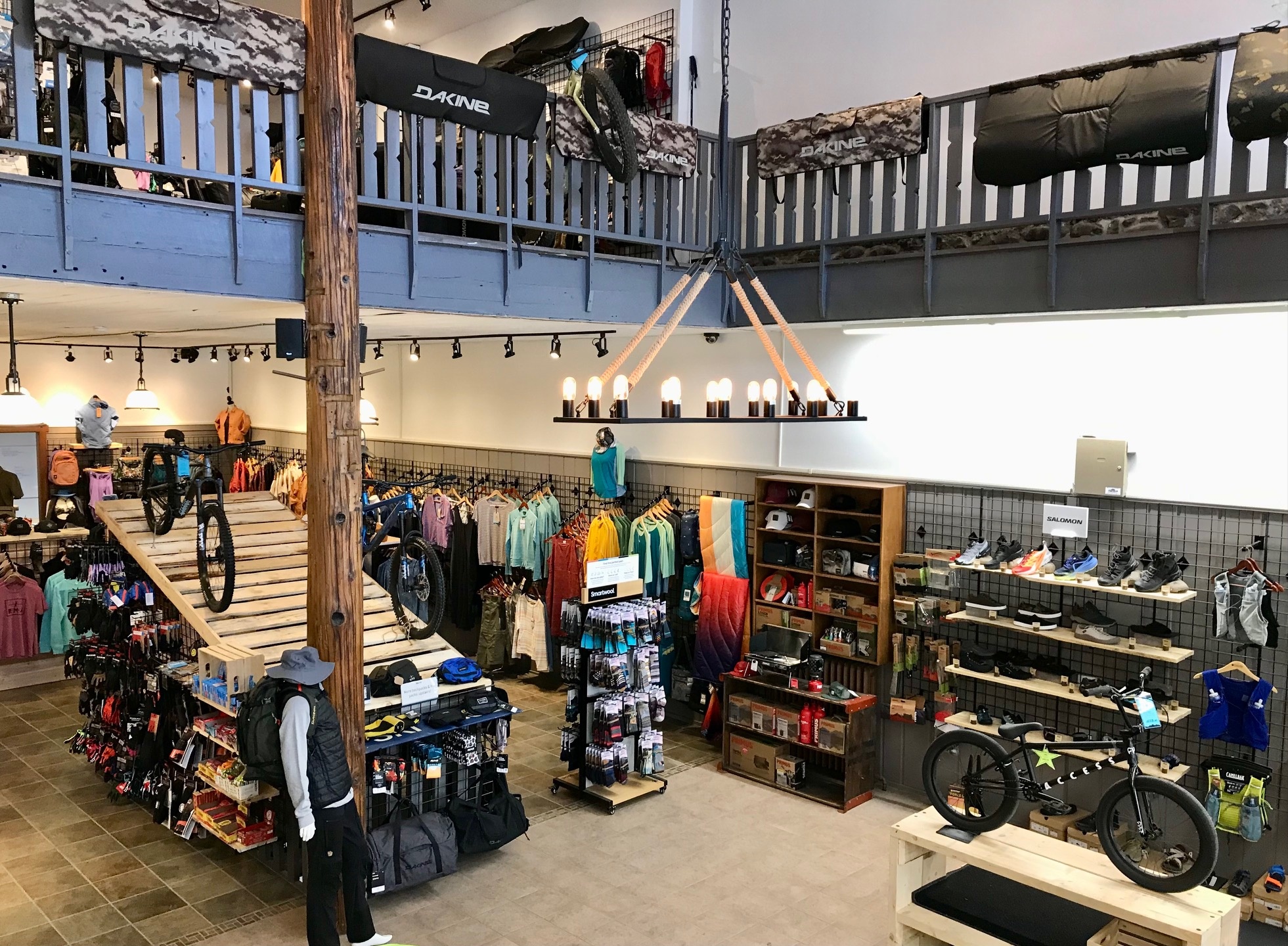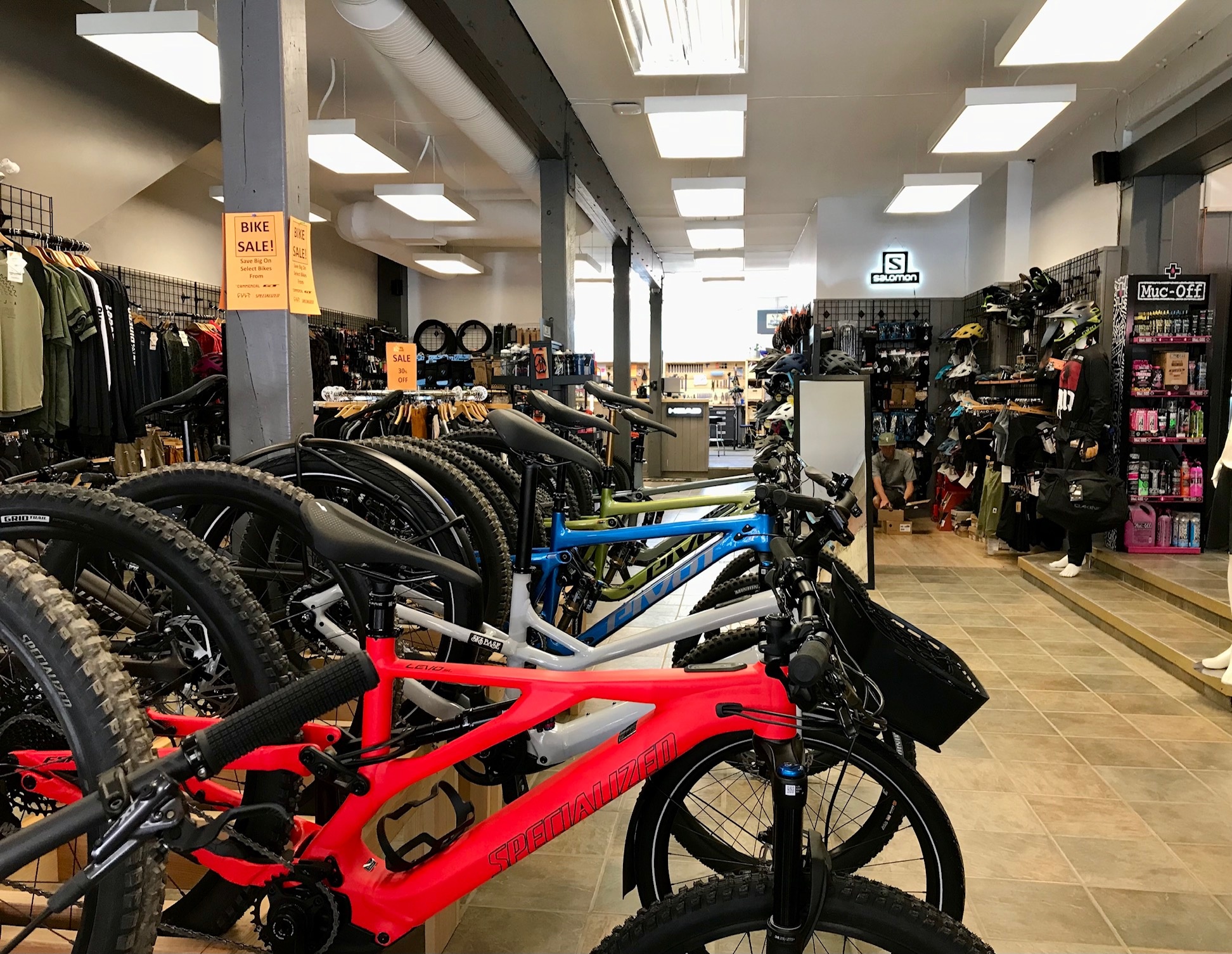 We had a great ski season and are fully emersed in bike season now. Over the winter we gave our Service Shop a complete overhaul (lots of elbow grease and paint!) to fully service skis and bikes. We've been lucky to have some highly skilled and experienced people come aboard to work at Ski Base and get it running so that we're proud of our service levels and quality of work. You'll always be greeted by a friendly face on the floor, get your equipment serviced by knowledgeable technicians, and let's not forget the highly organized operational staff that work behind the scenes to keep this place running smoothly, as well as building websites and maintaining our social media platforms. It really takes a solid team with an array of skills and genuine passion for what we do!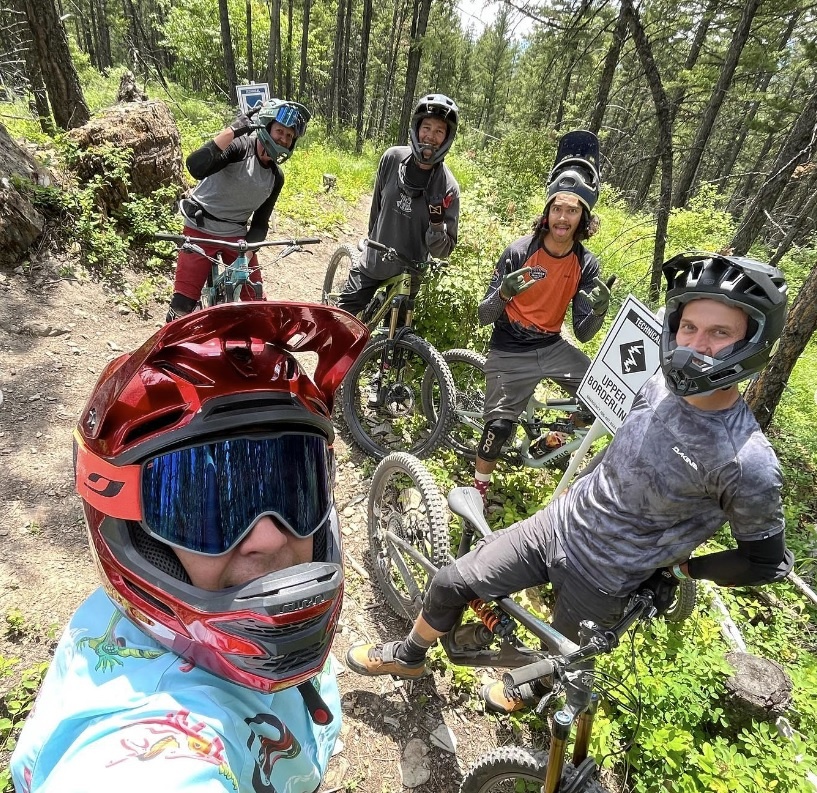 If you've stopped into the store for any reason, we hope that you've enjoyed the experience. We're always here to offer a helping hand, sort you out with gear and offer local knowledge on trails, activities and what to do in the Fernie area. Looking forward to the next year and the evolution of Ski Base!
-Jeff & the Ski Base Team