FBC's Trail to Ale™ Challenge is a popular and fun, mountain Fernie adventure with refreshing craft brews at the end. While a tough day on the trails awaits, the views, glory and cold beer is worth every pedal stroke or step.
The Challenge consists of bagging three peaks, on bike or foot in any order, within a 24hr period. Open to bikers, runners or hikers, you have to get to the top of Hyperventilation, Project 9 and Swine Flu, within the 24hr time limit.
Of course you have to 'prove it' with time stamped selfies, so be sure to snap a shot when you start, then at the 3 Trail to Ale™ on-trail signs, as well as at the Brewery upon finishing. Once the 5 pieces of photographic evidence has been shared with the Tasting Room team, you will be rewarded with a cold beer and a brand new #TrailToAleFernie sticker.
* Description sourced from The Fernie Brewing Co.  *
---
We get a lot of visitors at Ski Base asking what trails we suggest for hiking and biking around Fernie. Time and resource dependent, we nearly always recommend taking a shot at Fernie Brewing Company's Trail to Ale™ Challenge. It's a guaranteed epic day out, but even if you aren't up to the challenge of all three trails in 24hrs, each of the three trails are without a doubt Fernie classics. Each offers their own up and downhill personalities providing something for everyone.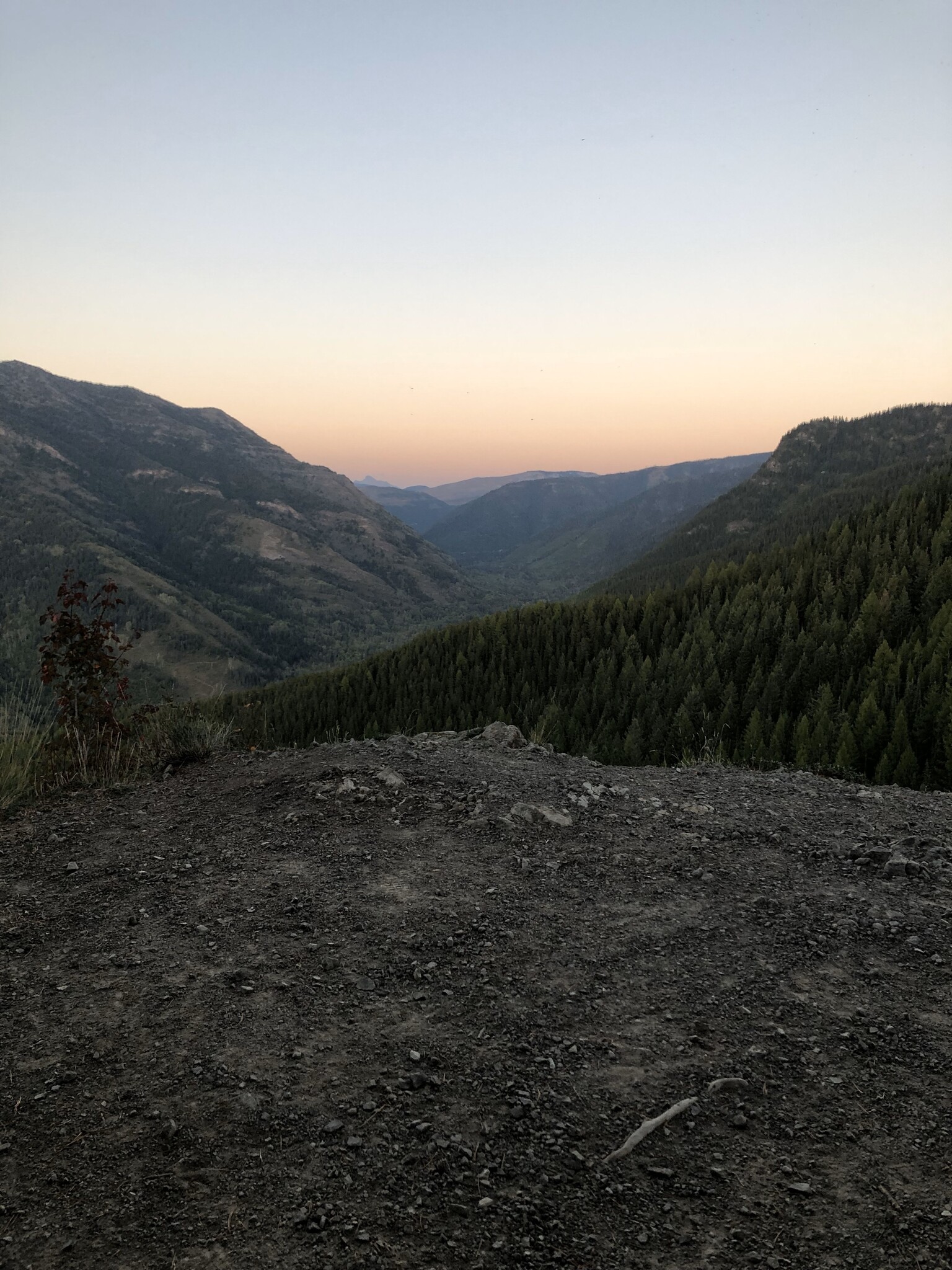 This summer our very own local shredder, summer employee of Ski Base, and all around friend to the shop, Isaac Hulme, took on the lung punching feat of riding Trail to Ale not just once, but THREE times in 24hrs! And folks, he's not even old enough for the beer reward. We caught up with Isaac to find out what motivated him to embark on such a big mission, and whether his legs still worked the next day!
The question on all of our minds… Why?!
Isaac: Honestly, it was not my idea to do this. Earlier in the year me and my friend Zach had done Trail To Ale twice in one day and at the time we thought that was a lot! A few months later Zach thought it would be cool to attempt it three times. I agreed to it because it would be a fun thing to do even though it would be tiring. We started at 6am in which an almost 15 hour ride day would follow.
Which is your favorite trail of the three?
Isaac: My favorite trail would have to be P9 (Project 9). It has a good mix of flow and tech which makes it very enjoyable. My favorite up track is the Swine Flu climb since it has a good grade and a lot of switchbacks
What were the highlights of the day?
Isaac: The best part of the day was on the 9th lap, when I got to the top of the Hyperventilation climb, it felt so good to be done and on the way down I had such a blast. Lowest point of the day was definitely right after completing the second Trail to Ale. I was already very tired and it was hard to conceive how I had to do it all over again. Overall though, it was a great day!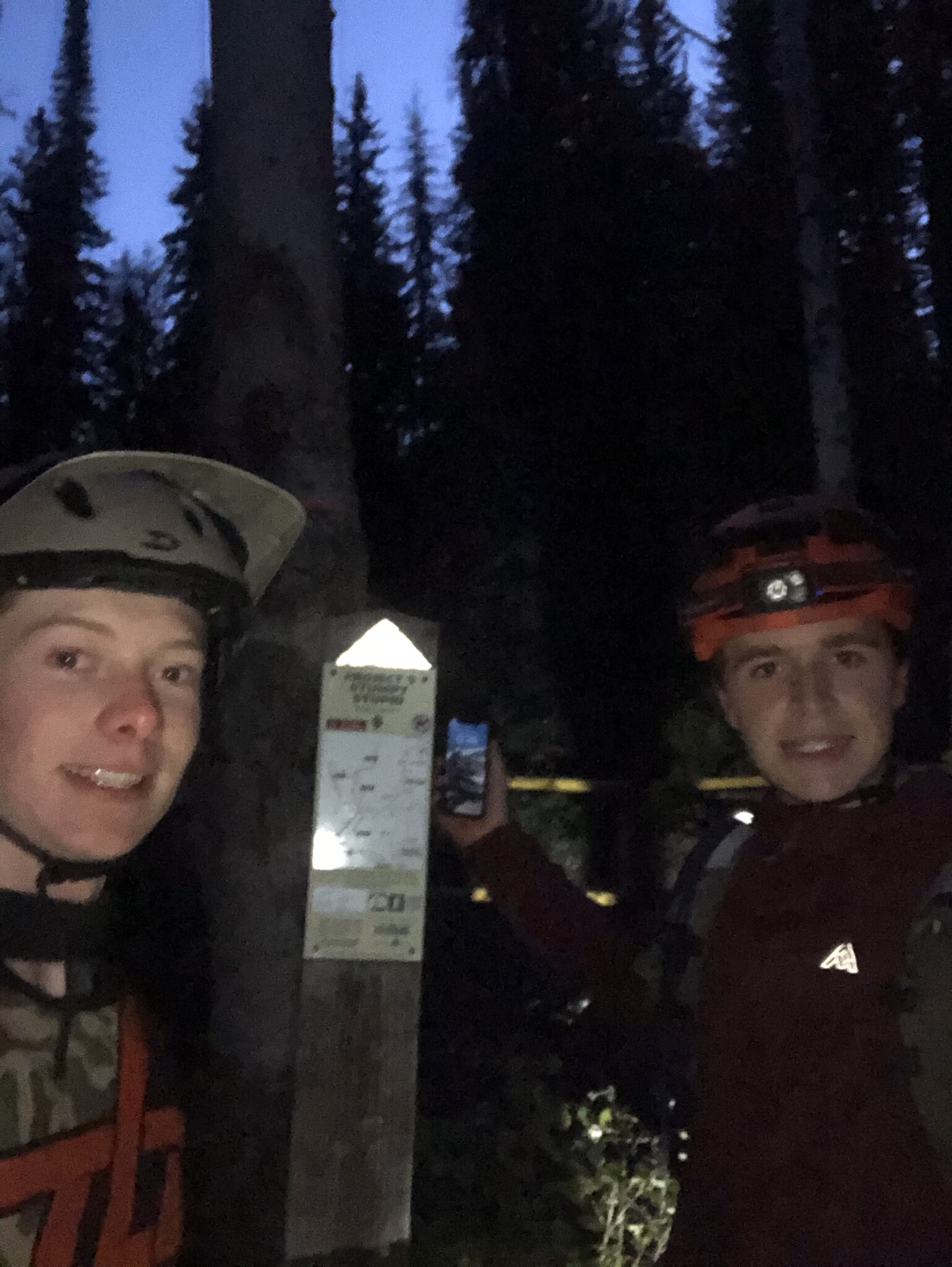 Okay, let's see some stats from their Trail to Ale trifecta!
Total distance: 130.17km
Total time: 14hrs 42mins
Total ascent: 3,972m
Total calories burned: 5,313
Estimated sweat loss: 9,121ml
Afterwards Isaac mentioned his legs were in fact still operable, but mentally he definitely needed a few days out of the saddle to reflect and recoup after such a big adventure. Congrats to Isaac and Zach for exceeding the challenge!
Before embarking on whatever version of Trail to Ale suits you most, don't forget to purchase your trail pass from the FTA here to support the local trail network and to stop by Ski Base to grab the snacks, tools or bear safety items you need to keep you going out on the trails!