Posted on
By Valerie T.
Posted in BC, bicycle, bike, bike shop, biking, course, Fernie, maintenance, repair, ridetheory, Ski Base, women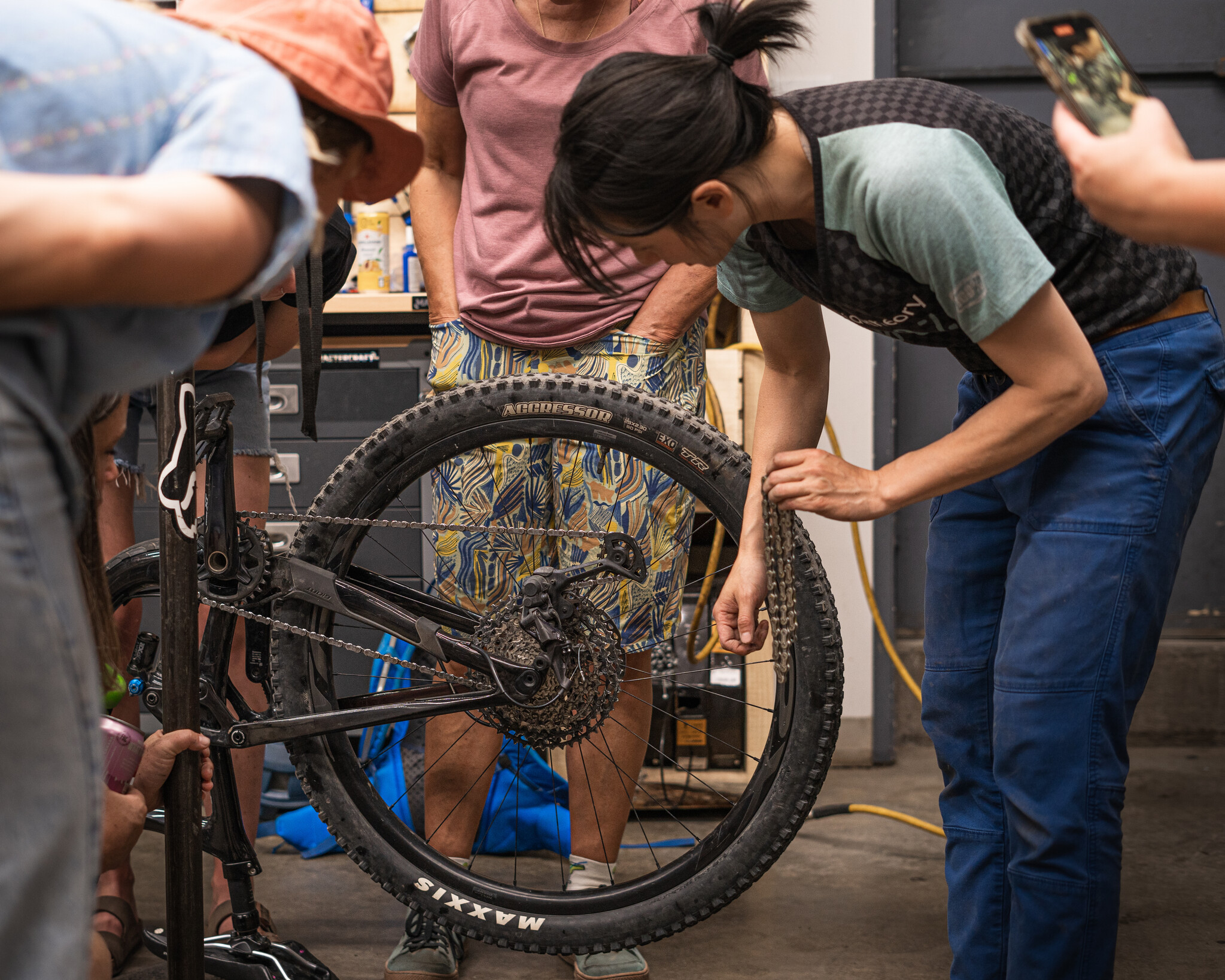 Highlights of the Women's Level 1 Bike Maintenance Night presented by Ridetheory Coaching & Ski Base!
Ski Base is proud to be partnering with Ridetheory Mountain Bike Coaching for 2023!
At Ski Base we are keen to support other organizations that spread the stoke of bikes and the outdoors, especially those that really emphasize inclusivity. This spring we paired up to offer a supportive space for women to learn about bike maintenance and trail side repairs. Ridetheory easily filled two courses of 8 participants each for a 2-hour course dedicated to "getting to know your bike" and what to do if something goes wrong on the trail. The goal? To empower women to feel more confident on the trails, know their tools and how to use them, and get an in-depth look at how their bike operates.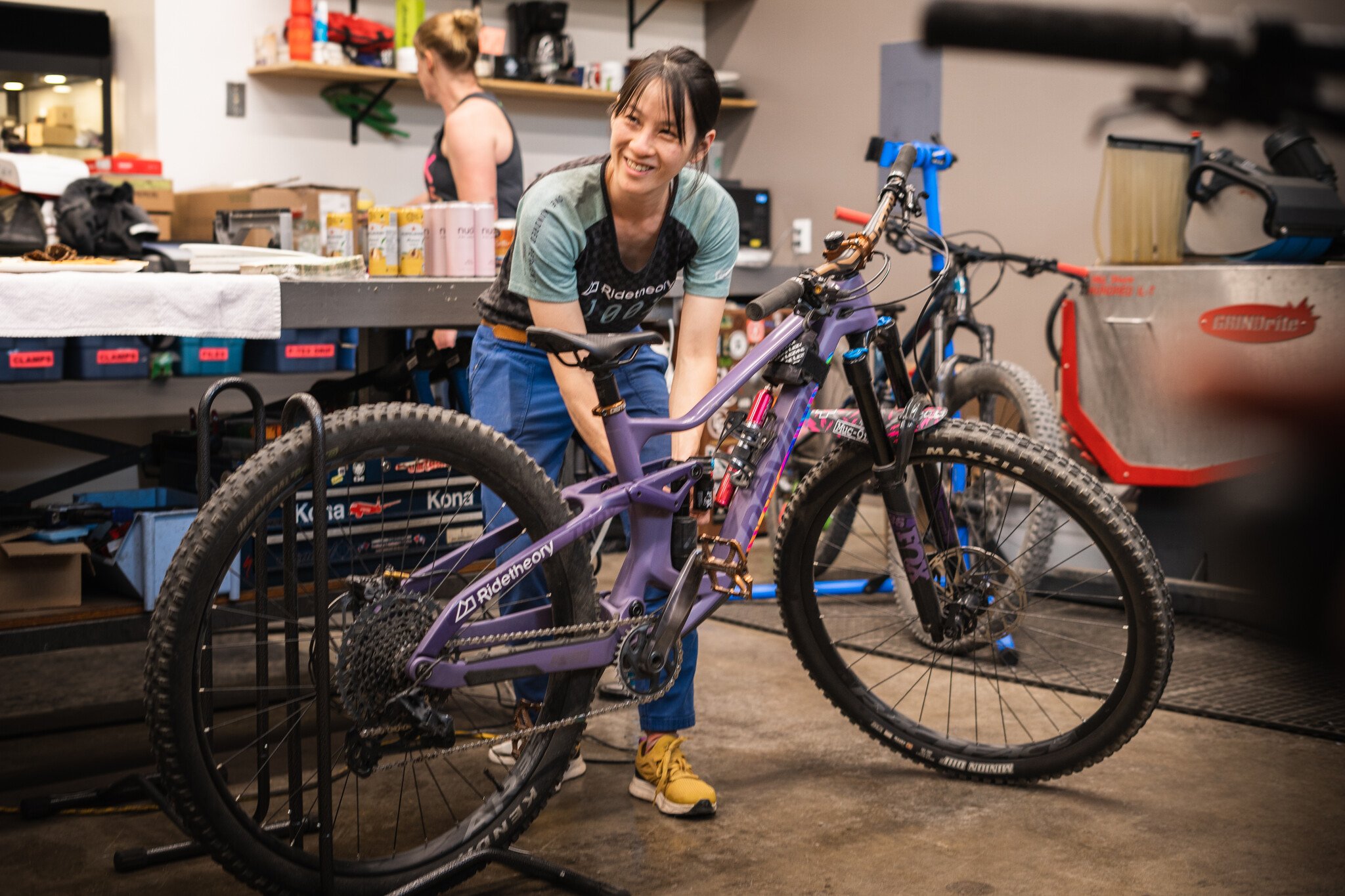 Christine Ma (Ridetheory Owner and Coach) and Valerie Turbak (Ski Base staff and Ridetheory Ride Leader) put together a session to cover the essentials, but be approachable to every level of experience. Christine came armed with tools and a wealth of experience and Ski Base provided the shop space, snacks and bevvies. We even got a prize for everyone thanks to one of our sponsors/suppliers - HLC Bike.
Connections were made, conversation and questions were abundant, tires and self-trust were inflated, and everyone left with their brains packed with knowledge and new skills for their next ride. Everyone dug in deep and got their hands dirty as we covered an array of topics such as:
- Anatomy of a mountain bike and pre-ride inspection
- What to carry in your pack on rides
- Removing a wheel and flat tire repair
- Basic suspension set-up
- Braking a chain and repairing
- Keeping your bike clean and lubricated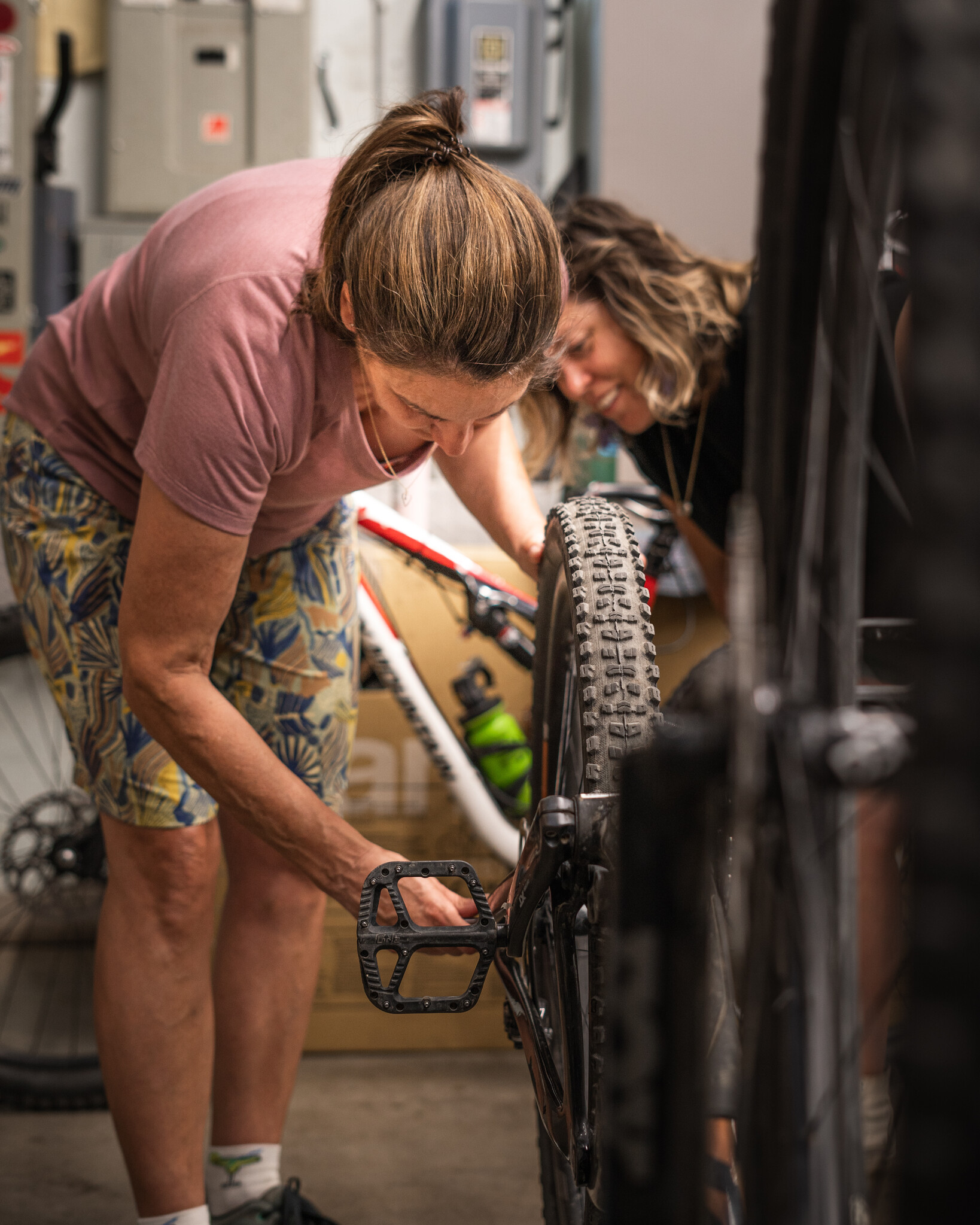 It was so exciting to see women from all ages and abilities attend the session with such passion and curiosity. Some participants came on their own, others with friends, and a mom & daughter duo also attended to learn together! By the end of each session everyone was having a genuinely great time in eachother's company. It was really special to see how women naturally support one another and that such awesome females are out there in full force riding the trails and stoked on bikes!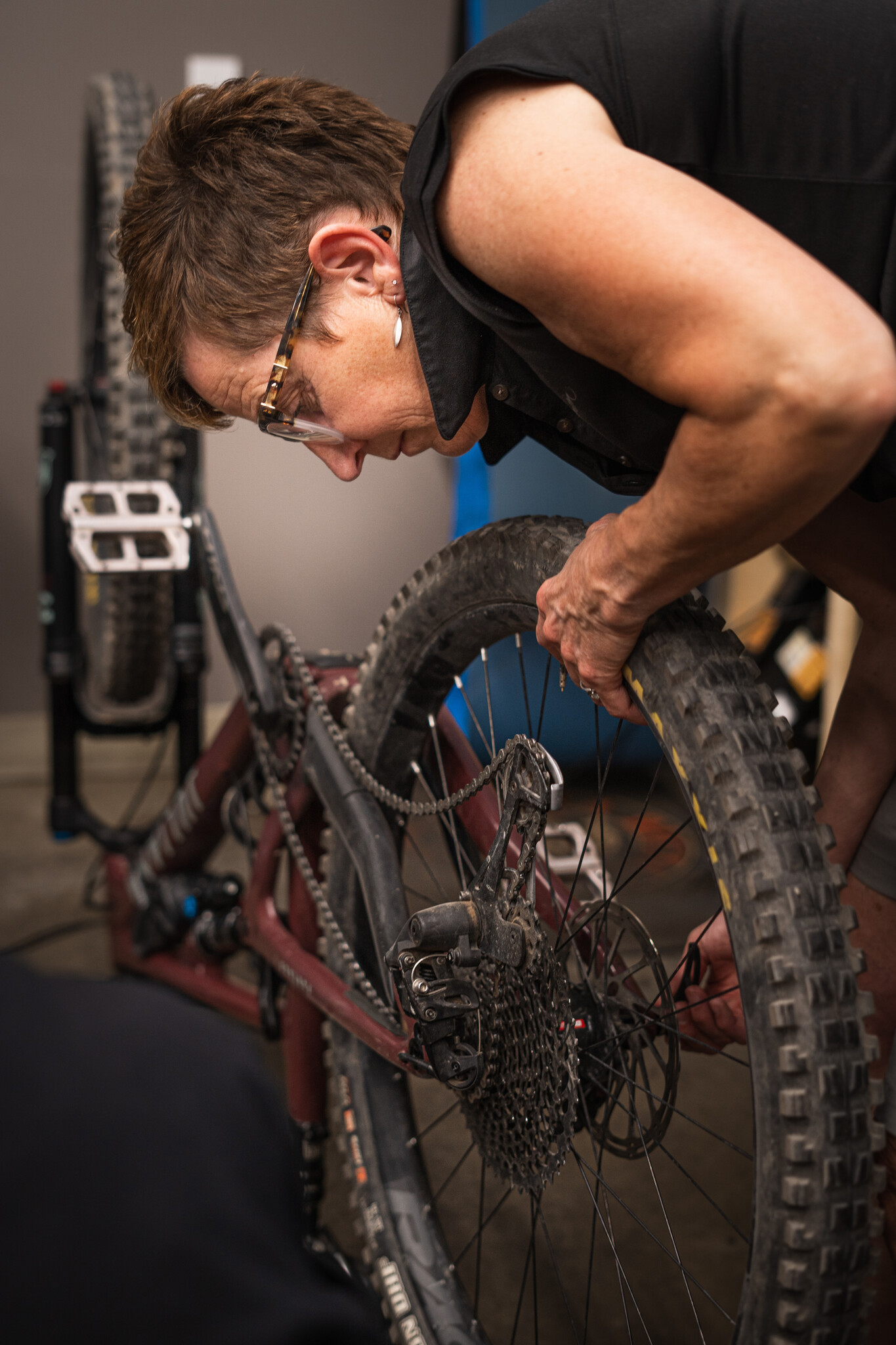 We had so much fun and realized that our hunches were correct - there is a yearning for this in the cycling community. So much so, that we're working on hosting a Level 2 - Deeper Home Maintenance & Repairs Course in the near future. Keep up the stoke ladies! We can't wait to see you for the next round. Watch for details coming up and check out the Ridetheory website for more info on bike skills coaching for all ages and adult group rides. 
*Thank you to HLC for prizes and Trish Bromley for photographing the event*